Halloween never used to be much of a "thing" here in Berlin, but this year was different. There were terrifying sights to be seen on the Ubhan at night, and the costumes were quite scary too. With a public holiday blended with this spooky occasion to party we were pretty tired. Hence our monthly events blog post, being late, again. Berlin time is definitely a thing though so consider these five events for November bought to you in Berlin time! Without any further ado and whilst STILL covered in fake blood and face paint (it gets EVERYWHERE) here are our top pick of what's hot in the hauptstadt!
8 – AKA, Pflügerstrasse 6, 12047 – Nov 11th
AKA, or "Also Known As" needs no introduction to tattoo fans. This studio has been a feature of the Berlin tattoo scene for eight years now and to celebrate the entire crew is hosting a group exhibition. The studio's reception doubles as a gallery space and each member of the team is preparing a piece. This is also a great excuse to throw a party and when AKA throws a party it's definitely worth going. They have one rule; "it's only a success when the cops show up". So head down to celebrate with them on November 11th. One of their founders sadly died at the beginning of this year, he was a beloved member of the community, and so this birthday shindig will also be a celebration of him and what he started at Pflügerstrasse 6.
https://www.facebook.com/events/127247144705969/
Stumbling Pins + The Photsans – Cortina Bob, Wienerstrasse 34, 10999 – Nov 16th
Okay, we'll be honest. We have no idea who the Stumbling Pins are. We know this is their last show in Berlin though. We DO know The Photsans because they are FUN. If you're looking for a melodic punk show to check out in a great Kreuzberg venue then go! We almost don't want to tell you anything else, but they are still sure to surprise you. All we will say is. Cover band. Like no other cover band you have ever seen. If you think a sweaty mosh pit just couldn't happen whilst a punk band covered Britney Spears you've never partied with The Photsans. Seriously. We love them.
https://www.facebook.com/events/706807512856614/
The MISS KOTTI Pageant – SO36 , Oranienstrasse 190, 10999- Nov 17th
Berlin is a drag capital thanks to some of the aaaaaaaamazing queens working their wigs off! Now, the first annual MISS KOTTI PAGEANT is coming down the runway!
"Witness the glamour as drag performers from all over Berlin compete to become the next Queen of Kreuzberg. Categories include: swimwear, talent, and evening gown eleganza! This ain't your typical beauty pageant. Expect patriarchy smashing performances and scandalous surprises at every turn. MISS KOTTI aims to show that it doesn't matter what's between your legs or on your chest– anyone can be a Queen! The evening will feature celebrity guest judges from Berlin's many diverse nightlife scenes, stunning shows from each of the contestants, plus dancing all night with some of your favorite glittery DJs"
All together now, YASSSSSSSSSSSSSSSS!
https://www.facebook.com/events/504640966554333/
Bohème Sauvage Berlin No93 – Heimathafen Neukölln, Karl-Marx-Strasse 141, 12043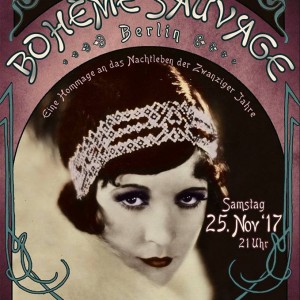 We can't tell you too much about this party as it's shrouded in a cloud of alluring secrecy. What we do know is that if the decadence of 1920's Berlin tickles your fancy then you should dig out a feather boa and get a ticket for this infamous party. All the information you need can be found on the Bohème Sauvage website where you will need to buy a ticket, and they are limited. Don't even think about turning up in trainers. This event is dripping with Gatsby glamour and there is no letting the martini glass slip!
https://www.facebook.com/events/1877943425753938/
Weihnachtsmarkt- Gendarmenmarkt, 10117 – Dec 1st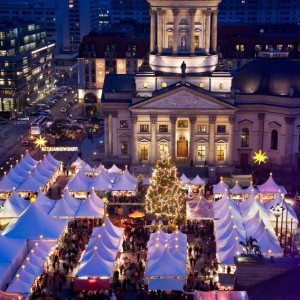 Two words bring unbridled joy in the depths of the Berlin winter. Christmas and market. German Christmas markets are so awesome they are replicated the world over come the festive season. So pull out your most hideous chrimbo jumper and get ready to get your glühwein on. Do all your Christmas shopping and day drinking done on the 1st of the month and soak up some chocolate box feels to fight off the gloom. Our blog post for December will probably be four Christmas markets and a fetish party.
https://www.facebook.com/events/1864491800466408/
That's all we've got for you this month! We have to wrap it up because our mates at Monterey Bar are having a V for Vendetta party tonight – https://www.facebook.com/events/354234615019203/. We LOVE THIS CITY!