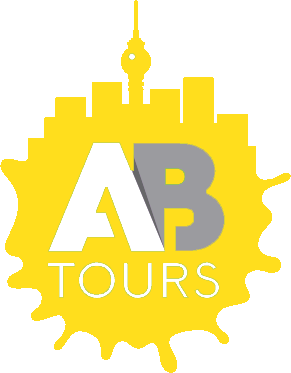 Artists will tell you the secrets, history, techniques, rules and personal stories of graffiti and street art on this colorful tour of a city whose walls are like canvas. This is a comprehensive tour of the history of Street Art & Graffiti and its culture.
Berlin's air is thick with paint. Its soundtrack is the clack-clack of a spray can in the night. Tags tell as much of a story as five-storey murals, a name on a train can be as expressive as a centuries-old painting by a Dutch master.
Who owns the city? Who designs our public space, can express and realize themselves in it? What messages do we perceive and what do the artists and actors have to say to us, who empower themselves and often communicate without being asked?
Murals, rooftops, bombing and tagging, stencils, paste-ups and stickers are their language of expression, which we will discover on this tour.
Our guides are experts and members of this scene. They know the history, the stories and above all the culture and will show you the best hidden corners for urban art in this modern Mecca.
The tour starts in Friedrichshain and ends in Kreuzberg with the realization that urban art is more than just writing on the wall.
What to bring:
train ticket (2hr AB ticket recommended)
appropriate clothing depending on weather (umbrella if necessary)