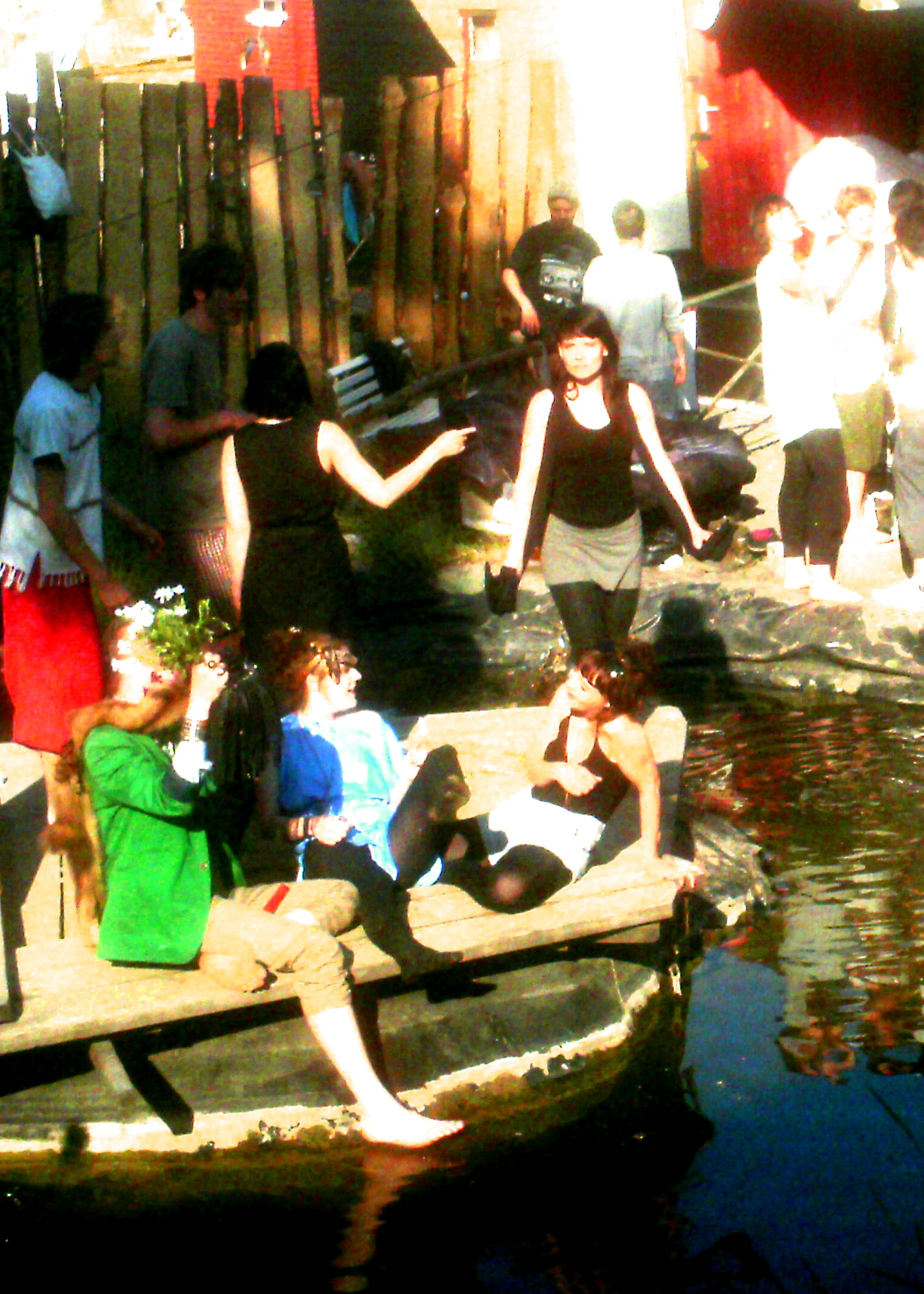 On a tour yesterday one of our guests asked me if I knew of any clubs that were open on a Wednesday night.  They are, but it took me a couple of moments to remember that Berlin is pretty unique in that sense.  No matter which day of the week you land in Berlin it's possible to get a taste of the city's surreal and sumptuous party scene and there's no need to queue up outside of over-subscribed clubs like Berghain either; contrary to popular belief, Berghain is not actually the best club in Berlin – it's just one of the best well-known clubs in Berlin.  So I've created this  seven day schedule, which takes you to a few of the alternatives…
Start off this Thursday night with Whiskey Tango Foxtrott at Salon Zur Wilden Renate (left) which is a stately Bleak house in Ostkreuz that appears to have been made over by a mad artistic genius.  No matter how deep you think the Renate foxhole goes they usually manage to show you something more. Then on Friday there is Royal Wedding Festival at Brunnen 70.  I don't like to give everything away online so I will just strongly suggest that you go there in person since that is the only hope you have of finding out exactly what kind of place it is.  If you do find out, please let me know.  Even after all my visits I haven't quite figured it out yet!
Saturday, there is always Tacheles.  The legendary art squat faced yet another eviction this week and what was their response?  To hold an all night party/vigil in the hopes that the noise and the people to keep the official wolves from their door.  This has been their strategy from the days when Spiral Tribe first occupied the building and transformed it into a landmark with endless mad parties.  The Rotationsprinzip party this Saturday carries on that tradition.  It may not be the most sustainable way to defend an occupied space but it is a fun one.
Sisyphos' Carousel party starts this Saturday but personally, I prefer the beer-splattered, clothing-tattered abandon of their Sunday parties.  This may be the only club in the world where you can hear live roosters crowing while basking in psychedelic lights on the sandy shore of a man-made lake at 4:00 a.m…  Nation of Gondwana, eat your heart out!  On Monday you can find out what an experimental cellist, a punk aerospace engineer and upside-down furniture have in common by checking out Experimontag at the upside-down bar, Madame Claude's.
Dienstagwelt on Tuesday at MIKZ is always energetic, always techno, and always drenching you in weekend madness three days early… or two days late.  Bonito House club at Tresor on Wednesday may sound like a tame bet.  It may also look kind of louche and laid-back from the calm surface of its upper floors and back garden.  But if you descend into the bomb shelter-style cellar below them, you'll find a more hardcore recreation of the club's Mitte days, when Tresor was just an illegal party in an abandoned bank vault.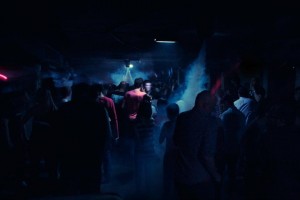 So, what was that you were saying?  That you won't be here long enough to check out the nightlife in Berlin?  Think again!  And if you're worried about exploring it all on your own you can always start the night at an Alternative Berlin Anti-Pub Crawl which shows you the city's equally amazing underground bar scene.
Photos & writing © Alexia E. Elliott