I just love this! I´ve often used to cycled under the bridge near Gleisdreieck and also got lost there once or twice.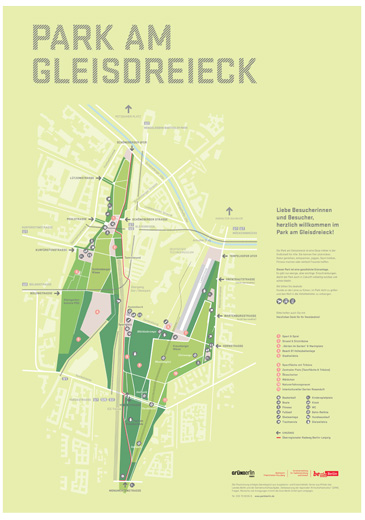 Map taken from http://www.gruen-berlin.de
A few summers ago friends and I spent quite a bit of time playing volleyball on the courts in the area and I always thought this massive space filled with nothing but concrete and weeds would never amount to anything. I was wondering why it had not yet been snatched by greedy investors but then again, Berlin´s urban development has a tendency to occasionally pleasantly suprise one. I noticed something being built from the train window in the area and was very pleased to learn that this empty space had been allocated to a community recreational space, an enterntainment area to be precise. As I gazed out through the train windows from the overpass I could see the nice  brand new paths appearing overnight like strange crop circles in a field a corn field.
Soon enough the project was  completed, on the 31 of May this year – 6 months too early (quite astounding for Berlin time frames). I was really amazed at how quaint, peaceful yet buzzing with a kind of community energy   this delightful patch of inner city land appeared to be.
It´s actually quite a decent size at 9 Hectares and it has everything from nice smooth paths around the outer perimeter for cyclists, skaters and bladders. A skate park,  street art and graffiti, outdoor exercise machines, a view of the u-bahn trains as the whizz by overhead and  a stunning view of Postdamer platz and the great Pink Floyd style cranes in the distance. The best part is that the area is finally linked and not blocked by train tracks and factories so u can actually get from Gleisdreieck to Bülowstrasse without having to take the the train – I literally got stuck there one day and had to go back to the U-bahn because I got out one station too early. As the space is now very accessible it may yet be a great alternative to ever increasingly popular Templehof airport grounds.
There are a few more summer days left for a few more picnics so keep this as a definite option and if not, think about exploring the Sees (lakes) around Berlin before the summer really runs out – I recently went to Tegeler See and Heiliger See in Potsdam, both were outstanding!
If you don't make it this summer, there is always next .. but remember to go out though because the freezing weather will be back any time now, so make the most of Berlin while you can!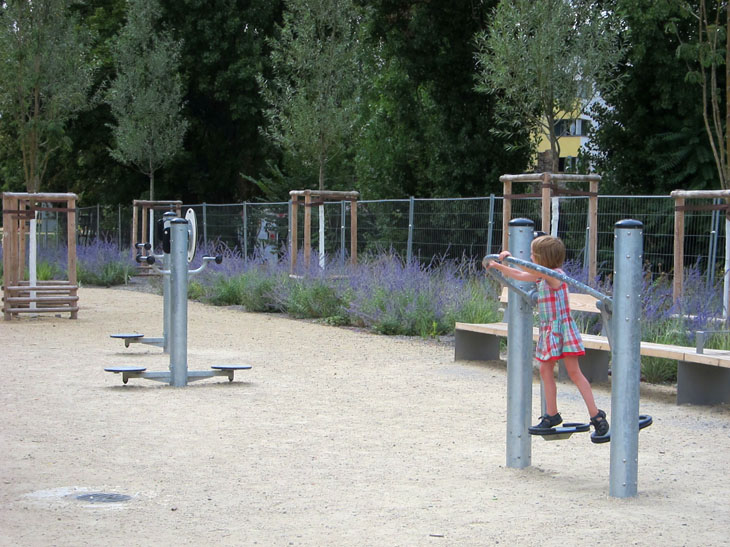 More info:
http://www.visitberlin.de/en/spot/park-at-gleisdreieck
http://www.tagesspiegel.de/berlin/park-am-gleisdreieck-eingeweiht-in-der-mitte-entspringt-ein-park/8265694.html#
(Photos by Lecia Nel)