We are well into summer, and as always there are a crazy amount of events to choose from for August. We only pick five here but regularly post events to our Facebook page for anything we think you might fancy. Our guides are also a great resource for finding out what's on whilst you are in town, so if you take one of our tours be sure to ask them for their insider tips.
1. Art Spin Berlin 2016 – August 5th
Art Spin Berlin is a community based, interactive bike and art tour. The idea is to hop on your bike and then follow the group around different creative venues, art performances and site-specific installations all situated in different Berlin neighbourhoods.  If you don't have a bike but want to take part, Berlin on Bike will be offering half price bike rental for those of you without a set of wheels. Say "Art Spin" when you rent a bike for the event and you'll get a full day rental (24 h) for 5 €! Make sure to register for this event too, just follow the instructions in the event.
https://www.facebook.com/events/1052054011554817/
2. Burger & Hip Hop Summer Block Party – Prince Charles- August 6th-7th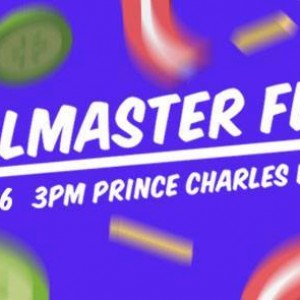 This HUGELY popular event is back with a summer party starting in the back yard with burgers and beats. Expect burger trucks serving Berlins best burgers whilst a live band and DJ's provide the party. The party continues well into the night so don't eat so many burgers you can't dance (we know, we've been there) We'd also recommend getting down early.
https://www.facebook.com/events/1548669898775430/
3. Fledermaus Kinder Fest – Spandau Citadel – August 13th
Okay so technically this event is for kids, but BATS! This day is designed to get you up close and personal with the winged inhabitants of the citadel. Explore the cellars and hope you don't run into Dracula. There are also live music and a host of other entertainment planned.
https://www.facebook.com/events/869001539872021/
4. Paranoid – Lido – August 20th
Not the first mention from us for this awesome monthly party, but that's because it's a banger! In Berlin, it's good to know what party is happening at what venue and you know what you're gonna get with Paranoid. Expect solid rock, metal, stoner vibes all night long. This is Kreuzbergs best alternative party!
https://www.facebook.com/events/931694763606220/
5. Rockabilly and Punk Flea Market – Wild At Heart – August 28th
This is a first and second hand flea market themed around rockabilly and punk. Expect laid back vibes, clothing, accessories, maybe even that rare record you've been looking for! The famous Tiki shop will be open too so you can get all your punk rock clobber before the month is done.