Well, it's the start of another packed month and at alternative Berlin HQ we've been putting together our pick of this months best Berlin events. There's always so much going on here, that it's often tough for us to choose just five awesome things to do, so we'll keep posting events to our Facebook page throughout the month too, but here's our run down of what's hot whilst the summer sun is still shining in the hauptstadt.
1. The Black Lodge 3 Year Anniversary Party – Sanderstrasse- September 10th
Are you a Twin Peaks fan? Of course you are. Did you know that Berlin has its very own Black Lodge? Complete with iconic black and white floor and red velvet drapes? Located "somewhere in Sanderstrasse" this classy theme bar serves excellent cocktails and attracts an interesting mix of people. For their anniversary party they're putting on a keg of free beer, so if you can find your way into the Black Lodge this month you might not find your way out again. Annie, are you ok?
https://www.facebook.com/events/1786084841631583/
2. AKA x JUULS JUULS Piercing Party – AKA, Pflugerstrasse 6 – September 14th
AKA is one of Berlin's most popular tattoo and piercing studios and they've teamed up with Berlin based jewellery boutique JUULS JUULS to offer you the chance to browse their new earring collections. Piercers will be on hand to offer their advice and add to your collection! So get down to AKA on the 14th to check out the studio and buy some new bling.
https://www.facebook.com/events/1758728547740160/
3. Monterey Bar Birthday Weekender – Danzigerstrasse 61- September 23/24
There is no denying that craft beer is BIG in Berlin. We have some incredible craft beer bar's, we've even got the mighty Stone Brewing making beer in Berlin in their huge, and soon to be fully open, brewery and restaurant site. One of the biggest beer movers and shakers also celebrates its birthday this month, our beloved Monterey Bar. The Monty is a non-pretentious bar run by people passionate about bringing the biggest and best selection of beers to the city, so you can expect big things from their birthday weekender. They've got a tap takeover planned for the Friday with The Kernel (a legendary British brewery) and a soon to be announced storming Saturday night line up too. If you enjoy a massive beer selection in a rock n roll environment you can't go wrong with this one.
https://www.facebook.com/events/925563300899738/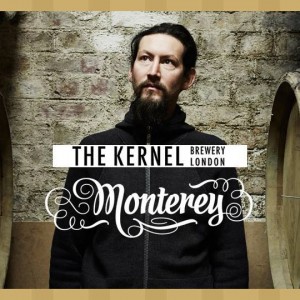 4. Handmade Design Market – Arena Berlin – September 25th
This design market has A LOT of crafty people selling their homemade wears and is held all over Germany. A great chance to pick up something unique that was made with love. Clothes, bags, kids stuff, stuff for your home as well as delicious food and drinks. This is a very large market so give yourself plenty of time to browse. We HATE to be those people that mention the dreaded CHRISTMAS word in September, but this year why not think about supporting small businesses by buying your gifts from a market like this instead of at the huge chain stores?
https://www.facebook.com/events/1671324313081174/
5. House Of Red Doors #5 – SIN – Salon Zur wilden Renate – September 29th
By now, Bad Bruises needs no introduction, the team behind this awesome event are now going full steam ahead with their special House Of Red Doors parties and are now on number 5. We talk about this one a lot, probably because we're a little bias (the brains behind the whole thing are two of our very own tour guides!) This is a truly alternative event in the truest spirit of Berlin's nightlife, free, uninhibited and inviting. This party isn't for the easily shocked, the last one had a midsummer nights dream theme and there were more than a few fully naked nymphs about but with it's blend of theatre, performance, fetish and fun this is a must see event!
https://www.facebook.com/events/177676259322756/
We hope that your September in our favourite city gives you plenty of opportunity to explore, we hope to see you on one of our tours. A great chance to get chatting to a local guide who can point you in the direction of specific things you may be interested in