We've been running Berlins best tours for a while now, over ten years in fact! We know the city inside out and like to offer you our hints and tips for the top things happening whilst you are in town. Halloween never used to be a big deal here, certainly not on the scale it is in countries like America, but this month it's become clear that Berlin plans to party this coming All Hallows Eve and a lot of promoters are pulling out all the stops. So to get you in the mood we've come up with our top five spooky events to chill, or shake your bones at.
1 – Tech Noir- Urban Spree – October 21st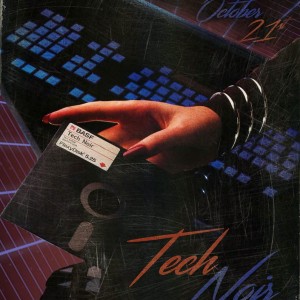 Okay, so not TECHnically (see what we did there?) a Halloween bash but this party deserves a mention. A fairly new addition to the Berlin party scene this brooding underground dance is niche, but always fun. In a dark and gloomy basement you can dance the night away to the best analog electro Berlin has to offer. Synth-wave, Synth-pop, Witch House and Vapor Wave rule and the "I'm living in the Drive soundtrack" vibes will definitely get you in the mood for the following weekend.
https://www.facebook.com/events/687797931395903/
2 – Halloween Double Bill – Il Kino – October 29th
Autumn is a great month for staying in and watching a movie and a lot of horror movies get to see the dark of night again around this time of year. You can't beat a good old fright fest in the cinema though. Cinephilia will be showing two horror movies at Il Kino, which will certainly get you in the mood. The double bill will be announced soon so watch this space, and remember to scream!
https://www.facebook.com/events/846905715410164/
3 – Halloween Berlin 2016, Horror, Art & Club – Kino International – October 29th
The Kino International has an incredible vintage glamour feel to it and it's going all out for it's Halloween event. The majestic venue (seriously, it's stunning) will be the spot for Berlin's most extravagant horror show and club night. You will get the chance to explore the dark and old vaults of the four levels of the building, which will host creepy exhibitions and old forgotten monsters. This is a big party over four floors in a very unique venue, that will encapsulate installations, live performances and DJ's. It's such a unique chance to explore this building and party there that interest is high, so make sure to get your tickets in advance, there will only be a limited number on the night.
https://www.facebook.com/events/171835669920286/
4 – Hip Hop Halloween – Cassiopeia – October 29th
The clue is in the name with this one, Hip Hop, all night, over two floors, which gives you a mix of new school and classic. Hip Hop parties are sometimes hit and miss here but Cassiopeia know what they're doing and have some awesome DJ's on the line up for this. Although it's all Hip Hop the mix will be diverse and you also get cheaper entry if you're in costume, a great chance to pay homage to your favourite great late artists.
https://www.facebook.com/events/195198440891393/
5 –Halloween Cocktails – Wowsville – October 31st
So actual Halloween night falls on a Monday, and if you've not had a chance to shake rattle and roll over the weekend, or are intent on going right through till Tuesday, Wowsville have you covered. With a blood curdling cocktail menu, as well as a costume party this Kreuzberg hot spot will also have a DJ. Free drinks for the best costumes too. Howwwwwl.
https://www.facebook.com/events/155113124946046/
We hope you have a suitably scary Halloween weekend in our favourite city, whatever you choose to do to appease the ghoul in you! We always share any upcoming alternative events to our Facebook page so go give us a LIKE to stay up to speed…