Okay, stop throwing things, we're sorry, but the inevitable festive season IS upon us. The good news is it's not all commercial crap and bad music. Spending time in Berlin in December can be more Bad Santa than Billy Bob Thornton and as always we've got you covered when it comes to cool alternative happenings in the Hauptstadt! Get your glühwein on and start planning your alternative Berlin Christmas shenanigans!
Punk Rock Market – Cassiopeia – December 4th
On December 4th Cassiopeia will transform into a market place for punk rock & alternative goods. This legendary Berlin live music venue will open it's doors to a variety of traders as well as anyone else with a stash of punk rock records, collectibles or clothes to sell. So if like us, your Christmas shopping attempts end in a lot of purchases for yourself, this is a good place to start!
https://www.facebook.com/events/670927309748947/
Anti-Christmas Market – ESDIP – December 11th
ESDIP is a seriously cool co-working space that has some equally cool events. Just last month they put up an exhibition of screen-printed gig posters, which turned into quite a party. Their anti-Christmas market gives you the chance to buy from local artisans, DIY crafters and thing makers. More than 20 designers and creative types present their products including clothes, records, jewellery, books, prints, photography, and foods. Jingle bells!
https://www.facebook.com/events/1643855572578687
Christmas Masked Ball – Urban Spree – December 17th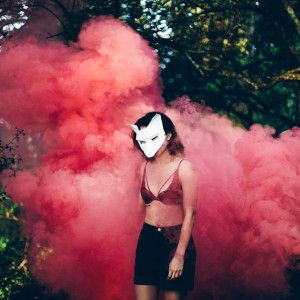 We have a LOT of love for Urban Spree. The team work harder than Santa's elves to keep Berlins diverse arts community catered for. For this MUST event, the three disciplines of the Urban Spree collective come together for the first time to merge music, art and events into a Christmas ball! Presented by Urban Spree, MILK ME and guest collaborator VOODOOHOP join in a wild Christmas masked celebration of music, art and alternative culture in Berlin, along with a discreet celebration of their fourth birthday! You even get a Christmas gift upon entry (which we hope is a snog from Berlin's Urban Spree super hero, St. Nicolas)

https://www.facebook.com/events/1367087226642221/
The Handmade Design Weihnachtsmarkt 2016 – Spreewerkstätten – December 18th

This is the big one. Santa himself probably shops here. 3,000 square metres of exhibition space packed with homemade products over three floors, indoors and outdoors. There's also DJ's, live music, workshops, as well as loads of locally produced food and drink. Expect creative design, quality products and enough festive feeling to make the Grinch flinch.
https://www.facebook.com/events/1495360414126714/
More Xmas Drinking With Jaya The Cat – SO36 – December 27th
"Staying true to their sound, Jaya The Cat play an original blend of reggae, ska and punk rock dosed with dub and dance hall beats, all blending into a musical soundtrack to support tales filled with drunken sunrises, narrow escapes, dysfunctional love affairs, political disillusionment and optimistically raised glasses, through seedy bars, carnival parades and late night dives. Originating from Boston and currently based in Amsterdam, the Netherlands, Jaya The Cat not only continue to grow sonically but have also been hard at work building their reputation as one of the premiere bands on the European live circuit, playing hundreds of concerts to an ever expanding audience and turning every show into an unforgettable onstage party with the audience singing, dancing and drinking right along with the band"
Not hard to imagine what a post Christmas Berlin show will look like! There's no way this night won't be fun, unless you REALLY hate reggae, ska and dance hall, but even then we'd dare you to give it a go, because these guys are a RIOT. Maiorano and The Black Tales (Berlin-based Garage, Soul, Rock & Roll) are also supporting and boy do they know how to warm you up, so be prepared to dance off those Christmas calories.
https://www.facebook.com/events/336916226662834/
We're not going to wish you a happy Christmas just yet, because it's still November and we'd expect a poke in the eye in return, but we hope this pick will inspire you to seek out an authentic alternative Berlin experience. It's not all ice rinks and toasted nuts, although if we're honest the traditional markets are great too, as long as you get drunk enough. Have fun out there and don't forget to keep up to speed with us on Facebook!