1 Comedy with SHANE SHANE !!
!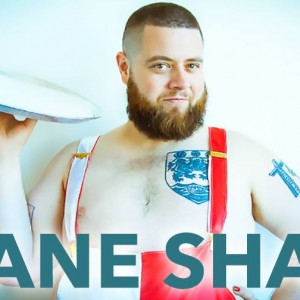 One man comedy arsenal. SHANE SHANE is a performer, homosexual and video artist living in New York, where he can be seen onstage at the Upright Citizens Brigade Theatre or with the ensemble of S.U.C.K. (Stand Up Comedy Klub), as well as in his solo endeavor: "Tonight's Special" is a one-man variety show, served à la carte. Members of the audience are welcome to order from Shane Shane's artisanal, seasonal menu for a full course of jokes, stories, songs and videos. Save room for dessert!
2 Raudel:Related w/ Schmitzkatzki, Ruff Stuff, Aio uvm.
Dark techno & Visual art
In Wedding dance your way to happiness in quiet voices. Hidden away in the Humbolthain club. A congress of curiosities.
https://www.facebook.com/events/367040603704970/
3 Berlin Mural Fest
This one is HUGE !!!
30 new murals will be painted across the city in this month of May as well as many yards, halls and public spaces in what promises to be the biggest bombing, action the city has ever seen and that´s saying something.
https://www.facebook.com/berlinmuralfest
4 MDMA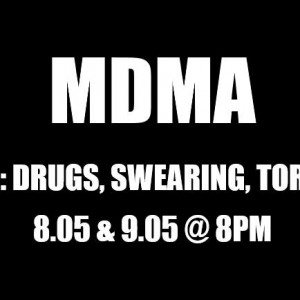 Shakespeare's A Midsummer Night's Dream on MDMA ??
Rosebrook Theatre Collective are excited to present to Berlin their new play – MDMA.
Set to the backdrop of an upcoming Royal wedding, four lovers find themselves in the grimy Forest Bar of London's East-End, arguing over their ridiculous and messy love-life drama…
Always up for the craic, Ben and Duck – local rudeboy drug dealers – spike the boys with MDMA.
They also spike Tiffany, Queen of reality tv and Ben's on-off girlfriend, with an aim to blackmail her with the photos of her wrecked… Only to get more than they bargained for when Richard gets involved.
Culminating in the poshest, wankiest fight, and Tiff defecating in public, the play will have you laughing and disgusted in all the best possible ways…
https://www.facebook.com/events/1974851242832309/
5 Berlin´s Unique Gin Festival 2018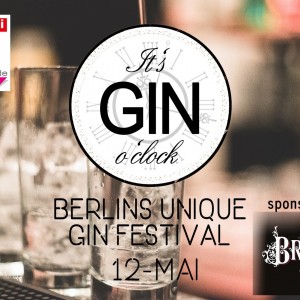 Exclusive Gin Tastings, Germany's best show barkeepers, talk with like minded people and visit 20 different exhibitors.
The after show party in the machine hall plays the finest hip hop, RnB and intoxicating house music tunes!